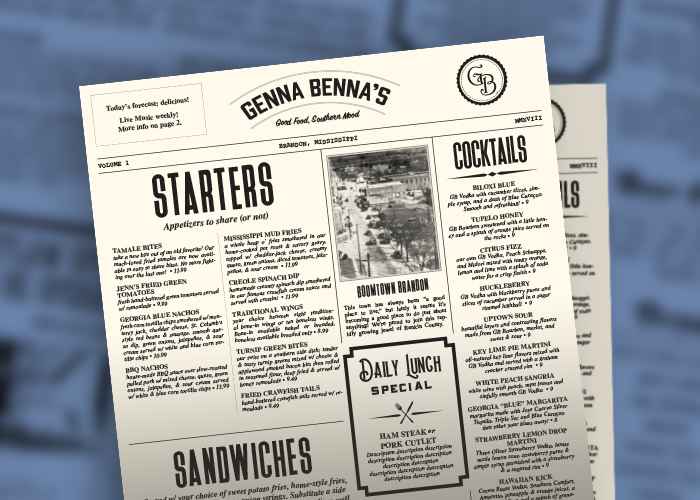 Our Menu
There are burger joints and steakhouses and pasta places – but Genna Benna's is all of those in one! Serving lunch and dinner daily. Check out our menu
Good food, southern mood.
If there are two things we know in the South, it's how to cook and how to treat people right. That's what we're all about at Genna Benna's. We serve time-tested recipes for lunch and dinner, and we try to serve our guests the way we want to be treated. In today's world of big national chain restaurants, there's just something about a small town eatery that reminds you how dining oughtta be.
When it comes to the menu, we're no one-trick-pony. We offer an incredible variety of options, such as specialty burgers made with eight ounces of our custom burger blend, piled high with toppings, and served on rolls baked fresh at our bakery next door. If you're a steak lover, you'll be pleased to find a healthy selection of Stockyards Angus cuts. And there's much, much more… check out our menu to see all the options.
In Downtown Brandon
This town has always been "a good place to live," but lately it seems it's becoming a good place to do just about anything! We're proud to join this rapidly growing jewel of Rankin County.
More Info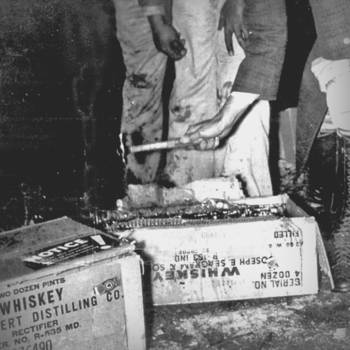 Outlaw Speakeasy Rumored to be Operating in Brandon
Officials asking public for tips.
Local police have been confounded by persistent rumors of an outlaw speakeasy operating within the Brandon city limits. The tavern is said to have an extensive selection of illicit liquor and specialty cocktails. One [unconfirmed report] stated that the operation even offers their guests a tapas menu. (We imagine that the ne'er-do-wells who frequent such a venue work up an appetite hiding from the law.) Despite all the "buzz," officials have been unable to pinpoint the location of the speakeasy.
On Clinton Parkway
While Clinton may be best known for being home to the state's oldest college, it's now home to the newest Genna Benna location! We are excited to be nestled right between MC and Clinton High School on the Parkway.
More Info